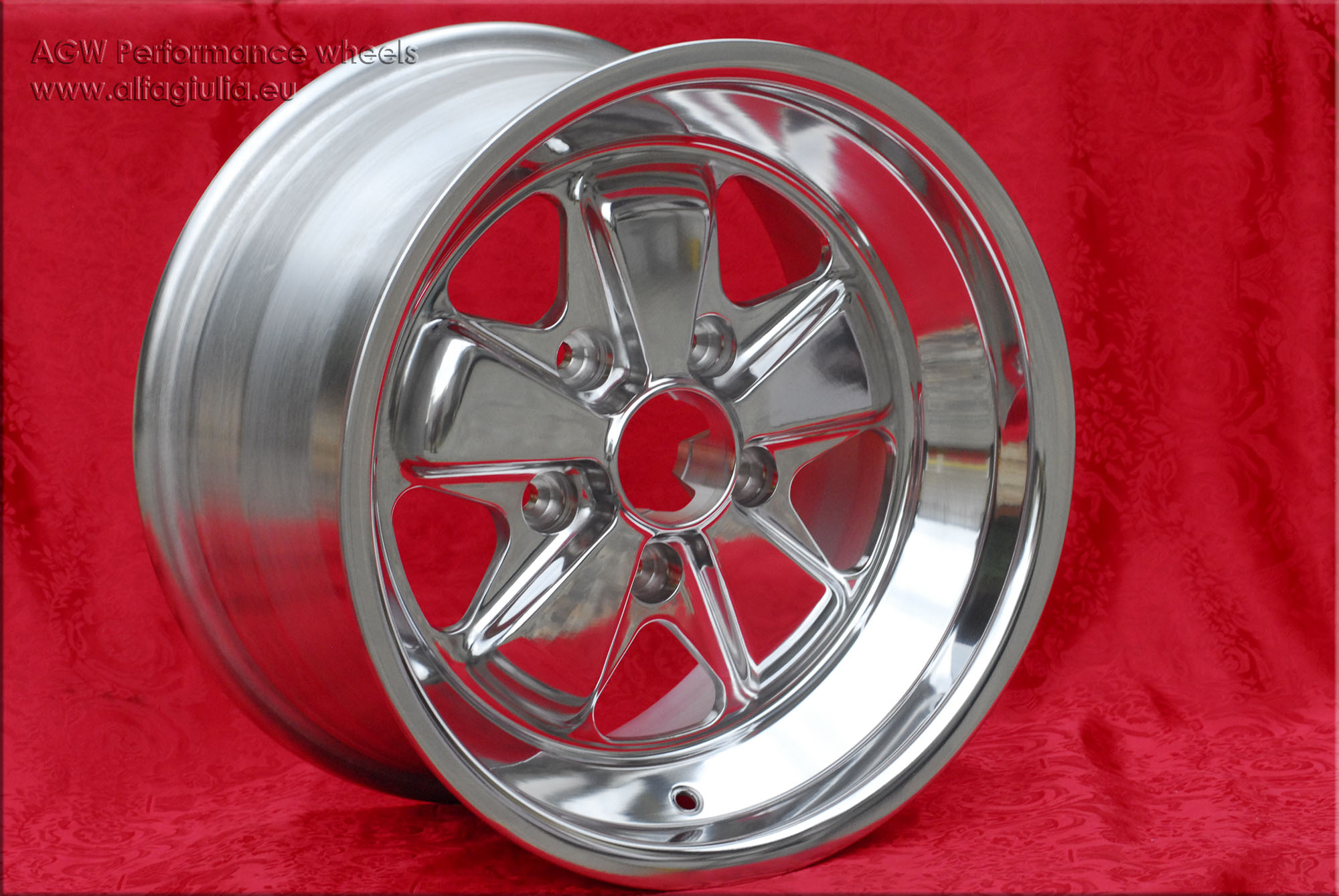 Lightweight Alloy Wheels Porsche Fuchs Porsche 911 9x16 ET15 5x130 c/b 71.6 mm polished
Porsche Fuchs 9x16, 5x130, offset 15, polished, new, never used or even fitted, no original wheels but perfect reproductions, first class technically and visually, original look with step in the rim profile, fits rear axle of Porsche 911 Carrera (2,7/3,0/3,2) and 3.0 SC, some slight modifications of rear wheel arch lip might be neccessary, and all 911 turbo 3,0 and all wide body cars using turbo rear arches (turbolook, 3.0 RS, SC-RS, S/T, RSR etc.) without any modifications.
This is a non-original replacement. The mark indicates only the destination of the product and not also its origin. The logos and trademarks shown belong to their respective owners.
Look at the pictures
Data Sheet
Condition: New
Weight: 8.3 Kg
Size: 9x16
Offset (ET): ET15
PCD: 5x130
Center bore: 71.6 mm


CerchiEpoca.it by Damaride Russi, Vicolo Lere n.5, 10010 Scarmagno, Turin, Italy. VAT nr.: IT11289830017, Tel.: 349-5310926 E-Mail: 1300super@gmail.com