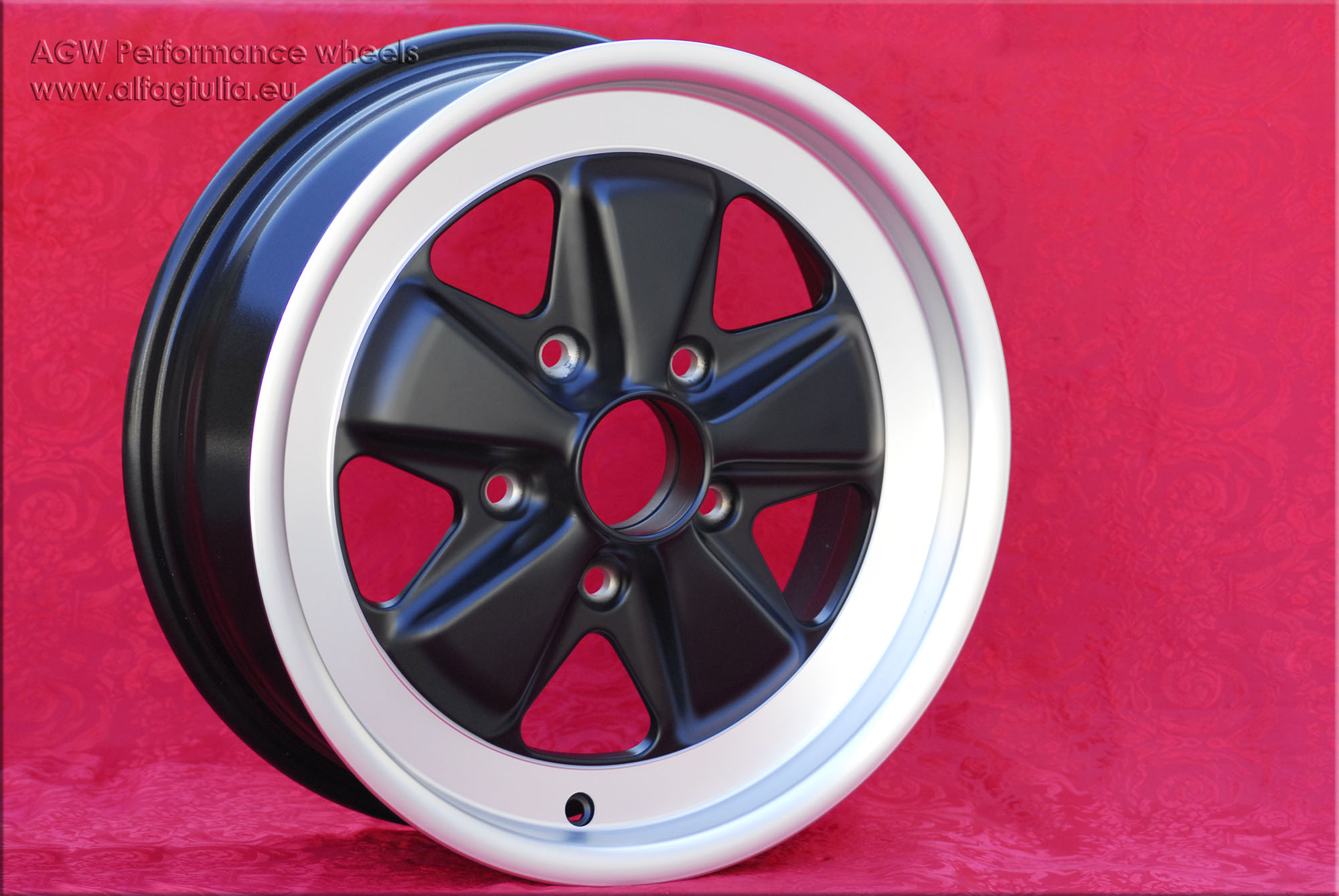 Lightweight Alloy Wheels Porsche Fuchs Porsche 911 6x16 ET36 5x130 c/b 71.6 mm matt black/polished
Porsche Fuchs 6x16, ET36 Lightweight Alloy Wheels, PCD 5x130, fits front and rear axle of Porsche 911 MY 1974-1989, turbo 3.0 and 3.3 MY 75-89, and all turbo-bodied cars.
This is a non-original replacement. The mark indicates only the destination of the product and not also its origin. The logos and trademarks shown belong to their respective owners.
Look at the pictures
Data Sheet
Condition: New
Weight: 7.0 Kg
Size: 6x16
Offset (ET): ET36
PCD: 5x130
Center bore: 71.6 mm


CerchiEpoca.it by Damaride Russi, Vicolo Lere n.5, 10010 Scarmagno, Turin, Italy. VAT nr.: IT11289830017, Tel.: 349-5310926 E-Mail: 1300super@gmail.com