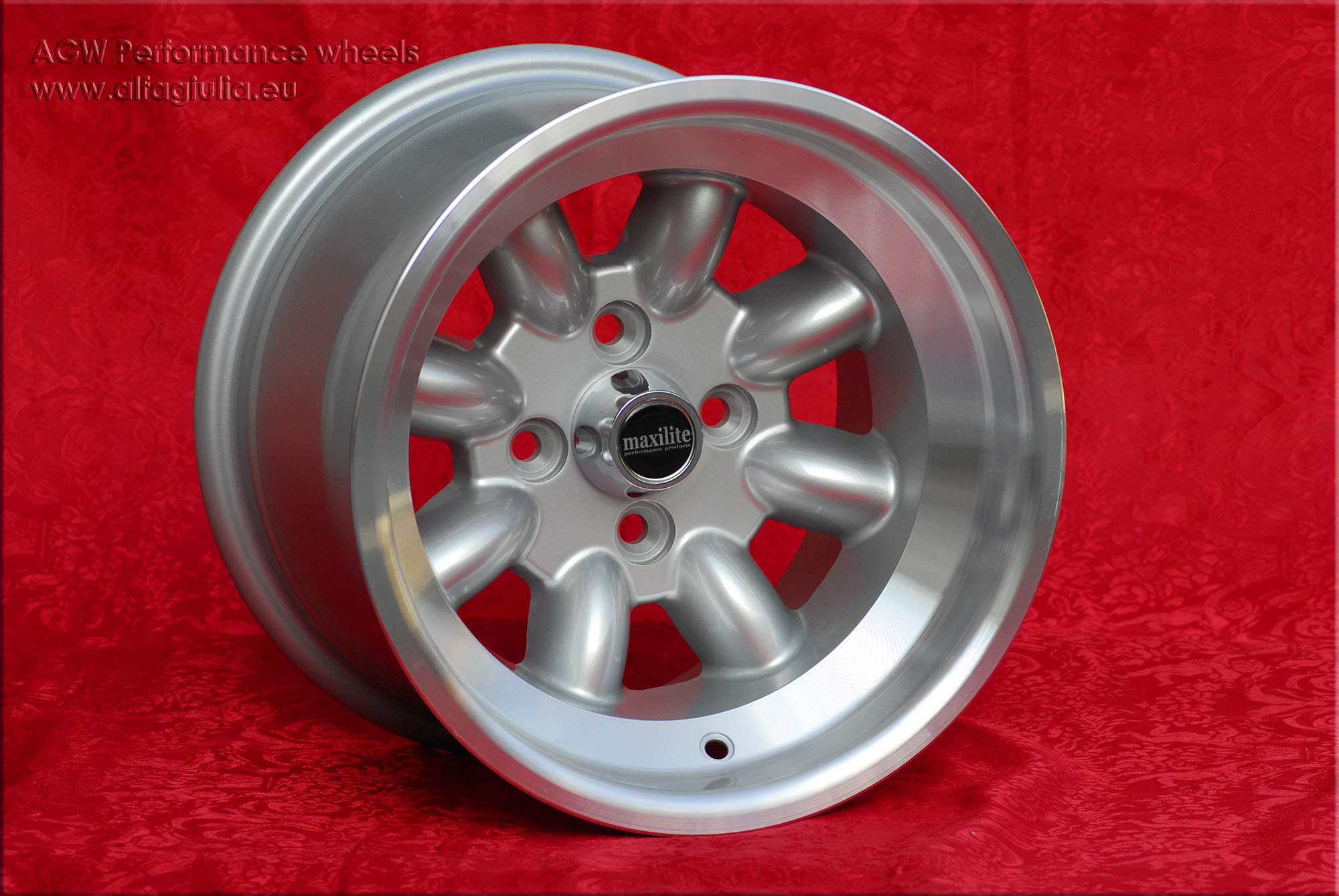 Lightweight Alloy Wheels Ford Minilite Capri Taunus Escort Cortina Lotus Talbot 9x13 ET-12 4x108 c/b 63.4 mm silver/polished
Lightweight Alloy Wheels 9x13, 4x108, offset -12 mm, silver finish, fits front and rear axle of Escort I, II, Taunus, Cortina and Capri I, II, III, body modifications necessary. Center cap included. Suitable for all cars with 4x108 PCD and 63.4 mm center hole.
This is a non-original replacement. The mark indicates only the destination of the product and not also its origin. The logos and trademarks shown belong to their respective owners.
Look at the pictures
Data Sheet
Condition: New
Weight: 7.5 Kg
Size: 9x13
Offset (ET): ET-12
PCD: 4x108
Center bore: 63.4 mm

Buy On Line
Ebay Sales
CerchiEpoca.it by Damaride Russi, Vicolo Lere n.5, 10010 Scarmagno, Turin, Italy. VAT nr.: IT11289830017, Tel.: 349-5310926 E-Mail: 1300super@gmail.com